EMPG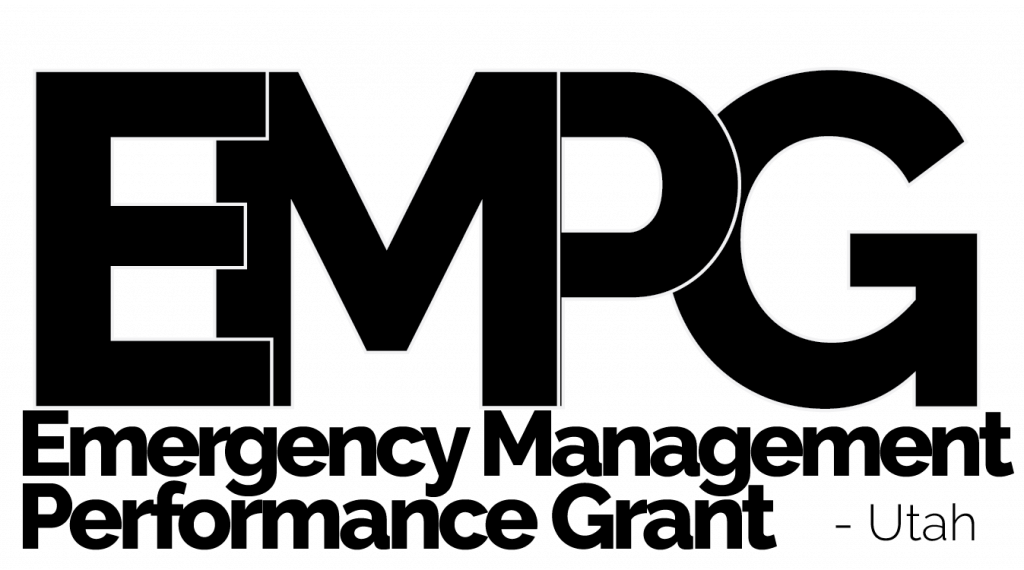 "A secure and resilient nation… with the capabilities required across the whole community… to prevent, protect against, mitigate, respond to, and recover… from the threats and hazards… that pose the greatest risk."

National Preparedness Goal
The EMPG program provides federal grants to states to assist state, local, territorial and tribal governments in preparing for all hazards.
This grant is available to all counties, cities, tribes, and public institutions of higher learning that have an emergency management program and a paid part-time or full-time emergency manager. The grant provides financial assistance and technical expertise. EMPG provides funds to supplement pre-established local emergency management programs in building capabilities to implement the National Preparedness System and support the National Preparedness Goal.
EMPG Grants Manager
Tracy Bodily
tbodily (at) utah.gov
EMPG 2021 Information
Quarterly Reporting Period Guidelines:
     • Quarterly Report Period A (Covers period of July 1, 2021 – September 30, 2021) – Due no later than October 20, 2021
     • Quarterly Report Period B (Covers period of October 1, 2021 – December 31, 2021) – Due no later than January 20, 2022
     • Quarterly Report Period C (Covers period of January 1, 2021 – March 31, 2021) – Due no later than April 20, 2022
     • Final Report Period D (Covers period of April 1, 2021 – June 30, 2020) – Due no later than July 20, 2022*
The State of Utah will be focusing on the following priority core capabilities during this period of performance: Planning, Operational Coordination, Public Information and Warning, and Community Resilience. Where appropriate, jurisdictions are encouraged to share any progress made in these areas to enhance the overall operational picture in preparedness activities for the State of Utah. This progress can be reported along with the required Performance Standards. Jurisdictions may adopt any other focus areas for their emergency management programs as their local needs dictate.
Grant Guidance
Relevant Forms
EMPG Tutorials and How To Guides
EMPG Progress Report Video Tutorials  – YouTube 2021 Update

We still use WebEOC to upload your reports during each reporting period. To begin that process, select the ⇶

menu on the top left → EMPG 2021 → EMPG application and reporting → Look at your application and select "Progress" on the right → next, on the far right in the actions menu → select "Add progress". You will upload each file to this reporting block. Please note that using the same "Choose file" button will replace the file that you have already placed there, so do not upload on top of another file if that is not your intent.
Emergency Management Performance Grant State Homeland Security Program  Pre-Disaster Mitigation
Hazardous Materials Emergency Preparedness Cooperating Technical Partners Flood Mitigation Assistance