EMPG
Upcoming System Maintenance
This system may experience brief interruptions due to system maintenance on Saturday, May 21st starting at 5:00am (11:00 UTC).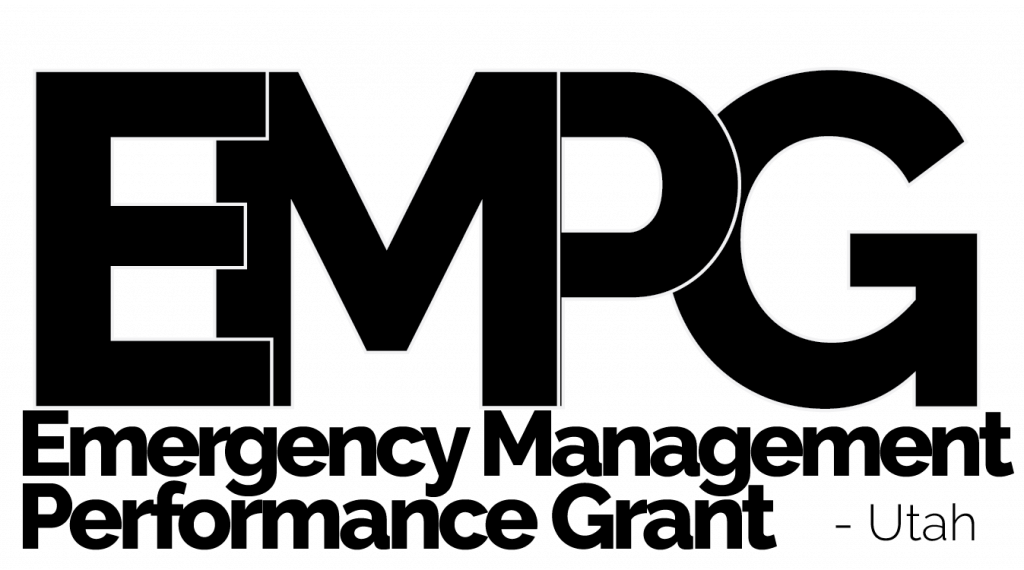 "A secure and resilient nation… with the capabilities required across the whole community… to prevent, protect against, mitigate, respond to, and recover… from the threats and hazards… that pose the greatest risk."

National Preparedness Goal
The EMPG program provides federal grants to states to assist state, local, territorial and tribal governments in preparing for all hazards.
This grant is available to all counties, cities, tribes, and public institutions of higher learning that have an emergency management program and a paid part-time or full-time emergency manager. The grant provides financial assistance and technical expertise. EMPG provides funds to supplement pre-established local emergency management programs in building capabilities to implement the National Preparedness System (graphic) and support the National Preparedness Goal.
EMPG Grants Manager
Tracy Bodily
tbodily (at) utah.gov
EMPG Frequently Asked Questions
FEMA Preparedness Grant Guidance – EMPG Specific Federal Guidance
2022-2023 Utah EMPG Program Guidance
EMPG 2022 Grant Cycle Information
*DEM is monitoring for a potential federal continuing resolution which could impact these deadlines. Notification will be posted here as we receive it.
February 10, 2022: Pre-Grant Informational Webinar – All interested jurisdictions are required to view this webinar. The recording of this webinar is available for those unable to attend the live call.
February 15, 2022: Notice of Intent (NOI) to Apply open – NOI Form will require proof of eligibility before access to the application is granted.
March 15, 2022: Notice of Intent to Apply (NOI) Due
March 28, 2022: Application Start Date – Please complete and submit the application as soon as possible.
A confirmation email will be sent when your application has been received. Until you have received confirmation of receipt, your application is not complete.
May 6, 2022 @ 11:59pm: Application Deadline
July 1, 2022:
Start of Grant for 2022-2023 Program
*** Forms/Documents needed for EMPG 2022-2023 program application – please note the application was only sent to jurisdictions that qualified during the NOI period.
Federal Funding Accountability and Transparency Act (FFATA) Form completed by Financial Officer
Pre-Award Risk Assessment completed by Financial Officer
Current Integrated Preparedness Plan (IPP) for your jurisdiction – cities may NOT use another jurisdictions plan unless they are thoroughly documented and represented in the plan and acknowledged locally by senior leaders.
Most recently authorized Emergency Operations Plan (EOP) for your jurisdiction – cities may NOT use another jurisdictions plan unless they are thoroughly documented and represented in the plan and promulgated locally.
Up-to-date signed EOP promulgation letter
EMPG 2021-2022 Information

The State of Utah will be focusing on the following priority core capabilities during this period of performance:
Planning, Operational Coordination, Public Information and Warning, and Community Resilience.
Courses to upload certificates to U-Train – instructions are included in each of these courses when you register
Emergency Management Performance GrantState Homeland Security ProgramPre-Disaster Mitigation
Non-Profit Security Grant Program Cooperating Technical PartnersFlood Mitigation Assistance