News and Information
Current incident updates and news releases
They are located on our emergency public information website: EmergencyInfoUtah.com
But we will add backups to this site, as well. See the News Releases menu above.
Situation Reports and Weekly Briefings
Due to the sensitive nature of the contents of these documents they are determined to be for internal audiences only and will no longer be available here.
EOC Activations
Reporting pages on activations of the State Emergency Operations Center, located in Salt Lake City.
The current activation level of the State EOC is Level 3 – Enhanced Watch.
DEM Staff in the News
Sometimes, we are interviewed by the fine folks in the press. Here are those stories.
Public Information Officer
The Division of Emergency Management's public information program is run by Public Information Officer (PIO), Wade Mathews. Wade worked as a journalist for nine years at KBYU and Fox 13 News; then as Tooele County Emergency Management PIO for 13 years before joining DEM in 2013 as Be Ready Utah outreach program manager and becoming the public information officer in 2020. Wade is part of the Department of Public Safety's public affairs team.
Primary areas of expertise: Public outreach, Joint Information Centers and Systems, and disaster preparedness, prevention, mitigation, response, and recovery.
Contact:
Wade Mathews
wmathews@utah.gov
801-834-9741 (direct)
801-963-2003 (desk)
801-538-3400 (office main)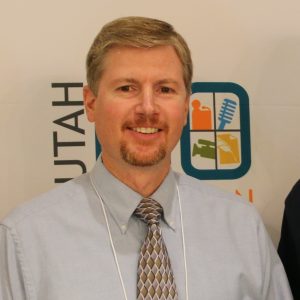 Looking for other Department of Public Safety public information officers? Click here.