Public Assistance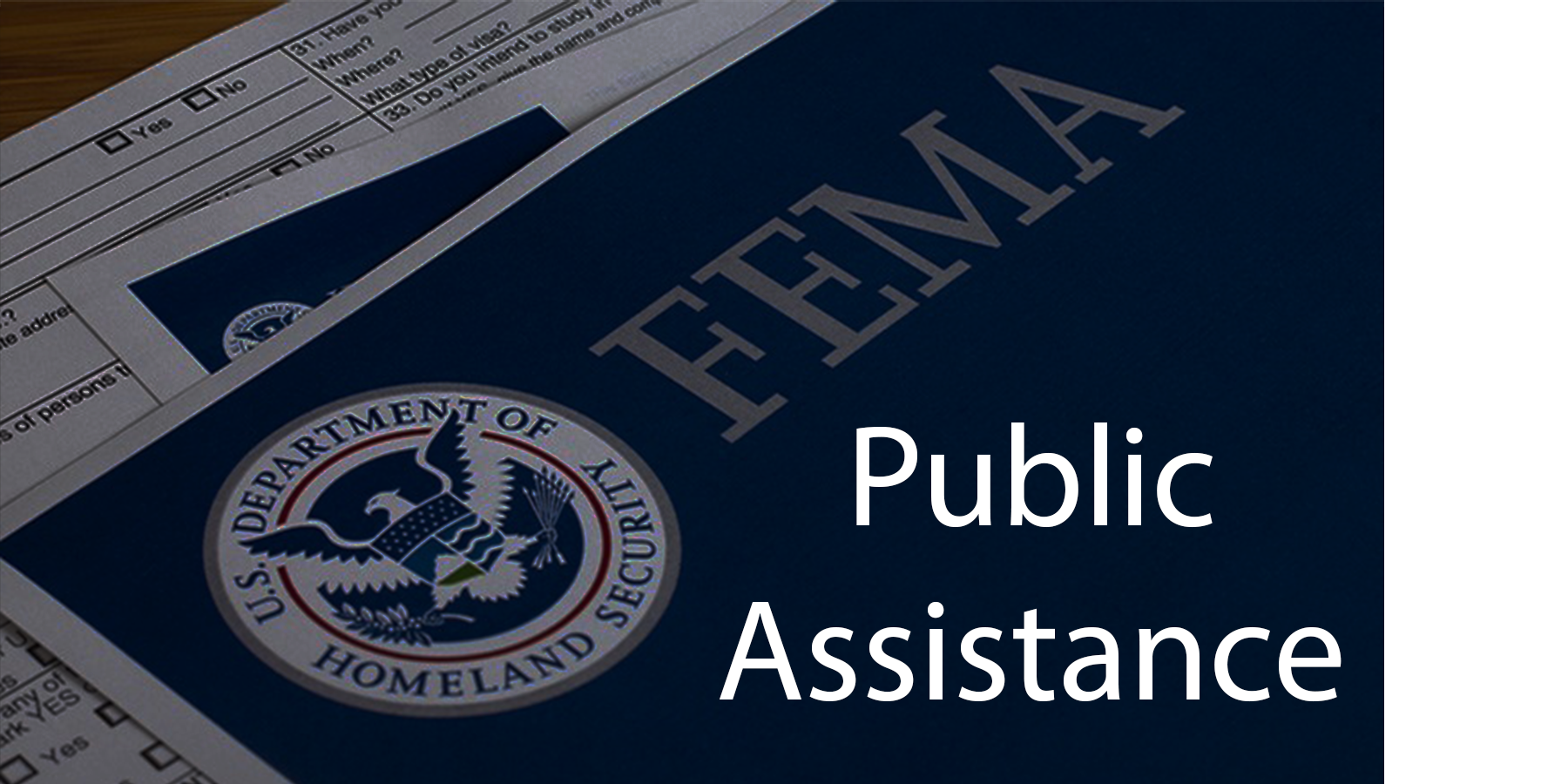 ---
Multiple events are currently available for FEMA Public Assistance:
Presidential
Declaration
COVID-19
Magna EQ

Wind

Disaster Number
DR4525
DR4548
DR4578
Incident Period
11/20/2020-
ongoing
3/18/20-
4/17/2020
9/7/2020-
9/8/2020
Declaration Date
4/4/2020
7/9/2020
(12/31/2020)*
1/12/2021
Counties (PA only)
Statewide
Salt Lake
County
Davis, Morgan,
Salt Lake, &
Weber Counties
Small Projects
$3,300-
$131,100
$3,300-
$131,100
$3,320-
$132,800
* Start of PA Application Process
---

Potential applicants have 30 days from the declaration date to submit a Request for Public Assistance (RPA) in FEMA's online Grants Portal System. The RPA is the first step and your entrance ticket to apply for grant funding. To complete the RPA you will need to have access to Grants Portal.
If you already have an account in Grants Portal – grantee.fema.gov – you can log in and submit your RPAs.
If you do not have an account or are unsure if you have an account, please send an email to utahdemrecovery@gmail.com with the following information. We will help you to create your account and submit your RPAs. 
Name of organization
Organization Type (private non-profit, etc.)
Your Name
Phone
Email
---
DR numbers
As there are multiple disaster declarations, you must select the correct one in Grants Portal when submitting the RPA. Grants Portal references applications by disaster numbers, not names, so you will need to pay attention to the DR numbers. Caution: The DR numbers for the wind event and the earthquake event are very similar!!
DR-4578 Windstorm – Deadline to submit RPA is February 10th, 2021.
DR-4548 Magna Earthquake – Deadline to submit RPA is January 30th, 2021.
DR-4525 COVID-19 – No deadline. Disaster is ongoing.
Please let us know if you have any questions or need any assistance in submitting your RPA. You can send inquiries to the DEM Recovery Public Assistance Team at utahdemrecovery@gmail.com.
---
Helpful Information Resources
Information on the following sites will help you create an effective application.
Utah DEM's Magna Earthquake Information Hub: https://magna-earthquake-utah-em.hub.arcgis.com/
Utah DEM's 2020 High Wind Event Information Hub: https://september-2020-high-wind-utah-em.hub.arcgis.com/
Utah DEM's COVID-19 Applicant Briefing video:
FEMA's Public Assistance Program and Policy Guide (PAPPG): The PA Policy and Program Guide (PAPPG) is a comprehensive, consolidated program and policy document for the Public Assistance Program. You can find the current one here: https://www.fema.gov/sites/default/files/2020-06/fema_public-assistance-program-and-policy-guide_v4_6-1-2020.pdf
FEMA Procurement Policy: Knowing the federal procurement rules when purchasing goods and services under a FEMA grant program, including Public Assistance, will help increase your chance of securing and keeping the funding you need. https://www.fema.gov/grants/procurement
Environmental Planning and Historic Preservation (EHP) Guidance. All Hazard Mitigation Assistance grants must undergo an environmental planning and historic preservation (EHP) review. https://www.fema.gov/grants/guidance-tools/environmental-historic
CFR Updates. The Code of Federal Regulations (CFR) is the codification of the general and permanent rules published in the Federal Register by the departments and agencies of the federal government. The following site explains important changes which took effect on November 12, 2020: https://www.fema.gov/grants/guidance-tools/2-cfr-2020