Conference recap: Region 8 Infrastructure Resilience Conference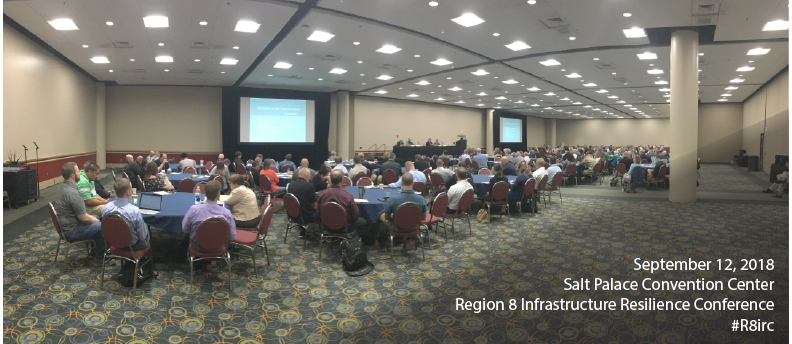 What is infrastructure? Roads, power lines, water systems, public places, cyber systems, banks, dams, government and more. These are things that don't make a big splash every day. They generally work quietly in the background. But when they break or are interrupted, you notice right away.
We depend on infrastructure daily for how well our lives run. It needs to be protected and it needs to bounce back quickly after an interruption.
Today, at the Region 8 Infrastructure Resilience Conference we helped our partners across Utah, Colorado, Wyoming, North Dakota, South Dakota and Montana prepare.
Emergency Re-Entry Planning
Did you know, most states, including all Region 8 states, do not have a plan for getting key responders into a disaster area while keeping unnecessary players out?
Here's what first responders and emergency managers need to plan for:
Not all areas will be controllable.
Resources will be stretched or unavailable.
Communicate quickly to the public.
Establish a "face" of the disaster.
There will be a surge in traffic from looky loos.
People don't wake up today and expect something is going to happen. We need to prepare for them.
Business EOC Lessons Learned from 2017 Hurricanes
Government and businesses need to work together to prepare for disasters. Sometimes they need to help each other.
Many states are planning for how to interface with businesses and how to help businesses bounce back after a disaster. We invited Florida Division of Emergency Management to talk about how they help the business community prepare for disasters.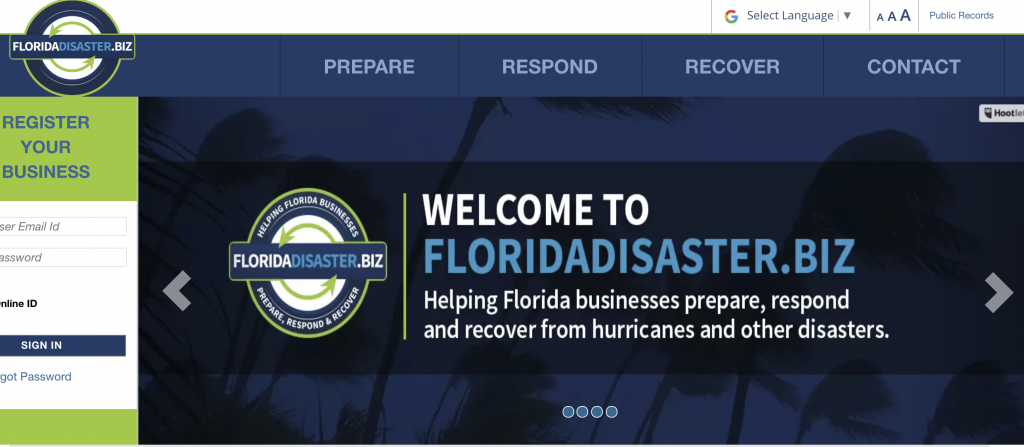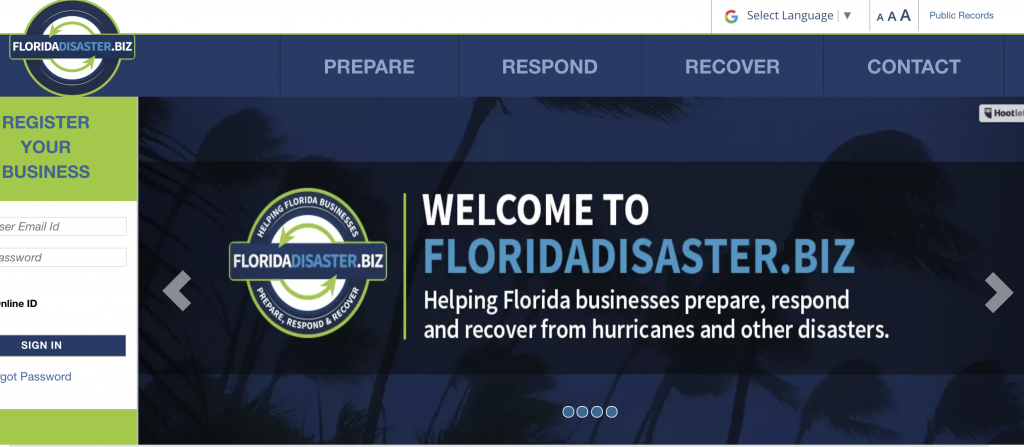 FloridaDisaster.biz is the portal they use. Click the image above to check it out.
Relationships are the most important and the business community has really been unsung heroes in disaster recovery and response.
In Michigan, local emergency managers reach out to businesses to help them learn how to be a "Ready" business.
In Utah, our Be Ready Business coordinator does regular outreach to the private sector to help local businesses prepare to respond. Learn more here. We also coordinate the Lifeline Infrastructures Resilience Council (LIRC) for gas, electric, water and wastewater providers in Utah.
Intelligence Briefing from SIAC
Did you know cyber attacks can target individuals and businesses? Be aware of phishing attacks. Homegrown violent extremist terror plots have tripled between 2010 and 2015. Some have targeted people. Others have targeted infrastructure. Report suspicious activity at sars@utah.gov
Cyber Security Incident Response: Colorado
Colorado DOT was hit with a ransomware attack and the Colorado Office of Information Technology and Colorado Division of Emergency Management and Homeland Security responded to secure systems, bring CDOT back online and support operations
Remember to think of it as an incident, not just a cyber thingy.
What they do differently in the future:
Deploy incident command sooner
Define lanes and tasks sooner
Figure out 0perational rhythms sooner
What they would do again
Coordinate external messaging
EMAC request for IT personnel so active personnel can rest
Call Emergency Management for logistics support
Remind responders of priorities
Unmanned Aerial Systems/Counter UAS: NPPD
Agencies need to know the laws
They need to be vigilant
In Region 8, there were 370 nuisance/criminal drone reports in 2017.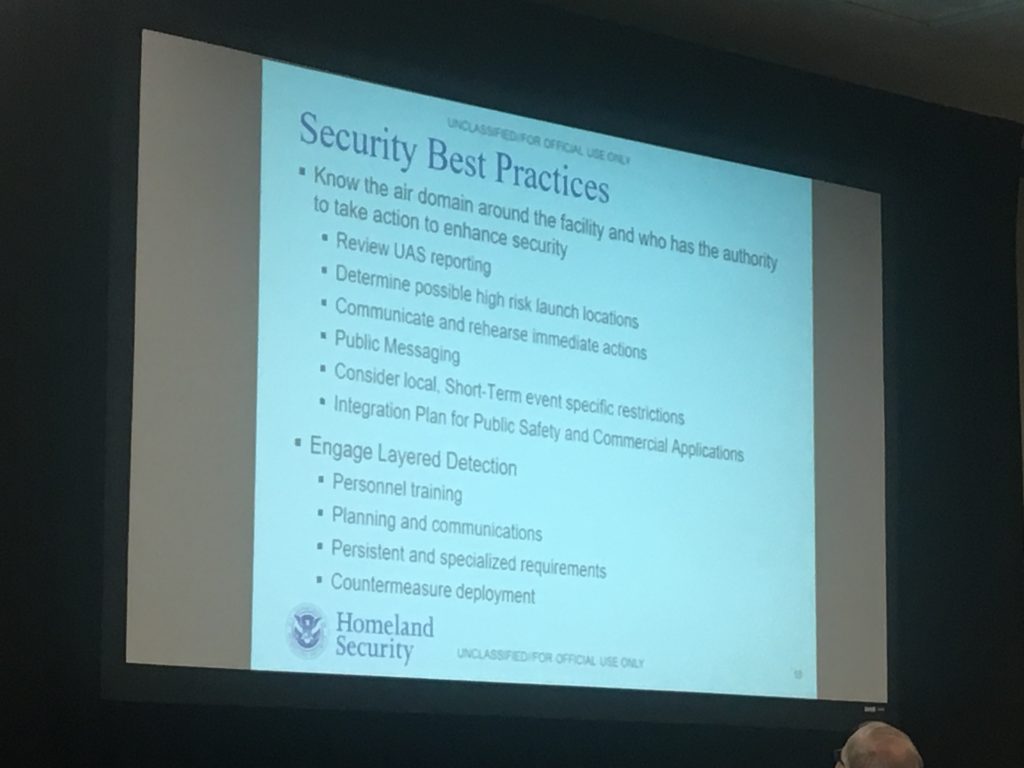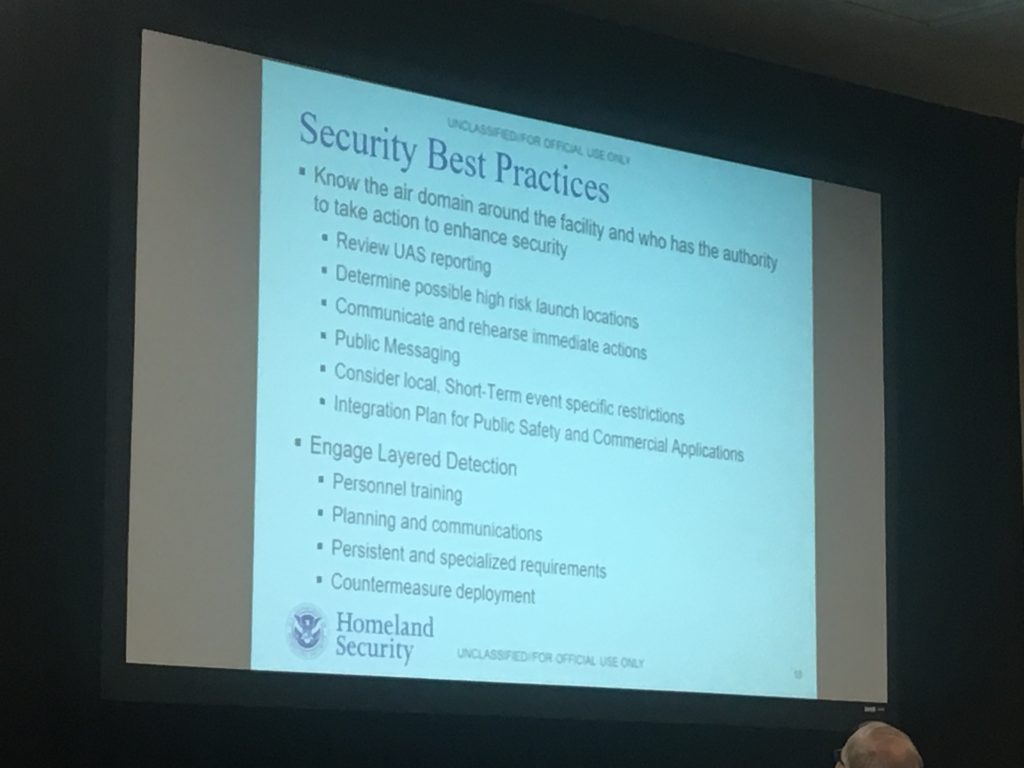 S.A.F.E. Neighborhoods
Unified Fire Authority Division Chief Clint Mecham
Please visit SafeUtah.org
S.A.F.E. Neighborhoods trains individuals in each elementary school neighborhood to open, staff, and operate their own neighborhood reunification hub at the school until outside help arrives after a catastrophic disaster.
Currently, 186 elementary schools are set up to help within the Salt Lake Valley
Soft Target Venues: Response and Recovery from a Mass Casualty Incident
Oct. 1, 2017, Mandalay Bay, Las Vegas
Lessons
Many attendees didn't know their location.
Festival goers scattered for blocks.
Active shooter calls came from all over The Strip as wounded people would seek shelter.
Sometimes training is knowing how to use your radio effectively.
Future building code will include radio repeaters within the construction for public safety.
Rescue Task Force training saved lives.
Law enforcement needs to start employing ICS (Incident Command System) principles more.
Who is your PIO? What message is going out to the public? Are you ready to use social media? Is your messaging unified?
Do not wait to build relationships.
Medical supplies for mass casualty incidents need to be available for large-scale events.
Family Assistance Center was set up in a convention center and it allowed the community to help with healing.
Donations management: Received more water donations than a ballroom could hold.
Identify your problem solvers and put them in charge.
Make sure to address the media every day.
We have to live ready. The only way to live ready is to train.
Identify family assistance center locations now.
Las Vegas lessons learned report (download will start immediately)
Closing thoughts
Matt Beaudry, Utah Division of Emergency Management: Utah Public Private Partnerships
Emergency managers, please meet with the private sector. Private sector, please meet with your emergency managers.
You now know your role in a noble cause.
Please contact Matt Beaudry, mbeaudry@utah.gov, if your business needs to get involved in resilience efforts.
---
Joe Dougherty is the public information officer for the Utah Division of Emergency Management
jdougherty@utah.gov
Tags:
Critical infrastructure
,
jdougherty
,
resilience