Deadline approaches for next class of Utah Certified Emergency Managers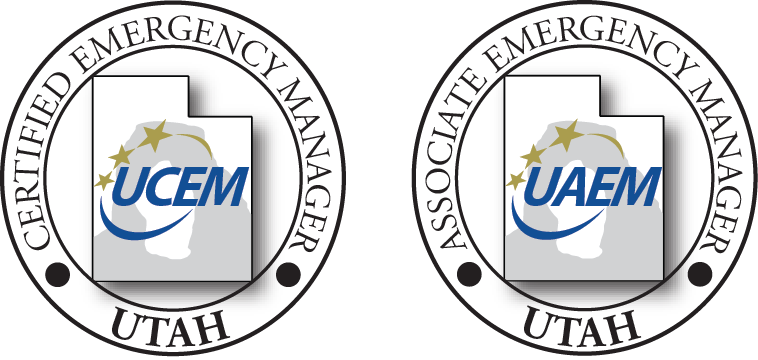 From the Director:
Thank you to those who have committed to raising the level of professionalism of the emergency management discipline.
Since we launched the Utah Certified Emergency Manager program in 2015, the Division of Emergency Management and Utah Emergency Management Association have been proud of the great response from the EM community in Utah. The first class, in fall 2015, saw nine people earn the CEM designation. The second class, in winter 2016, saw 10 new Utah CEMs.
There is a lot of great work being done by emergency managers around the state: You are identifying problems and solutions, you're working together across counties, you're mentoring one another and you are working to prepare your communities.
That's why we're happy to recognize your efforts to be the best you can be.
The deadline for applications for the next class of UCEM and UAEM designations is June 30. Follow the instructions listed on the CEM page to get started. We look forward to recognizing you, too.
Kris Hamlet
Director
Utah Division of Emergency Management
Tags:
DEMblog
,
krishamlet
,
Utah CEM