Damaging earthquake probability in Utah is roughly 50 percent over the next 50 years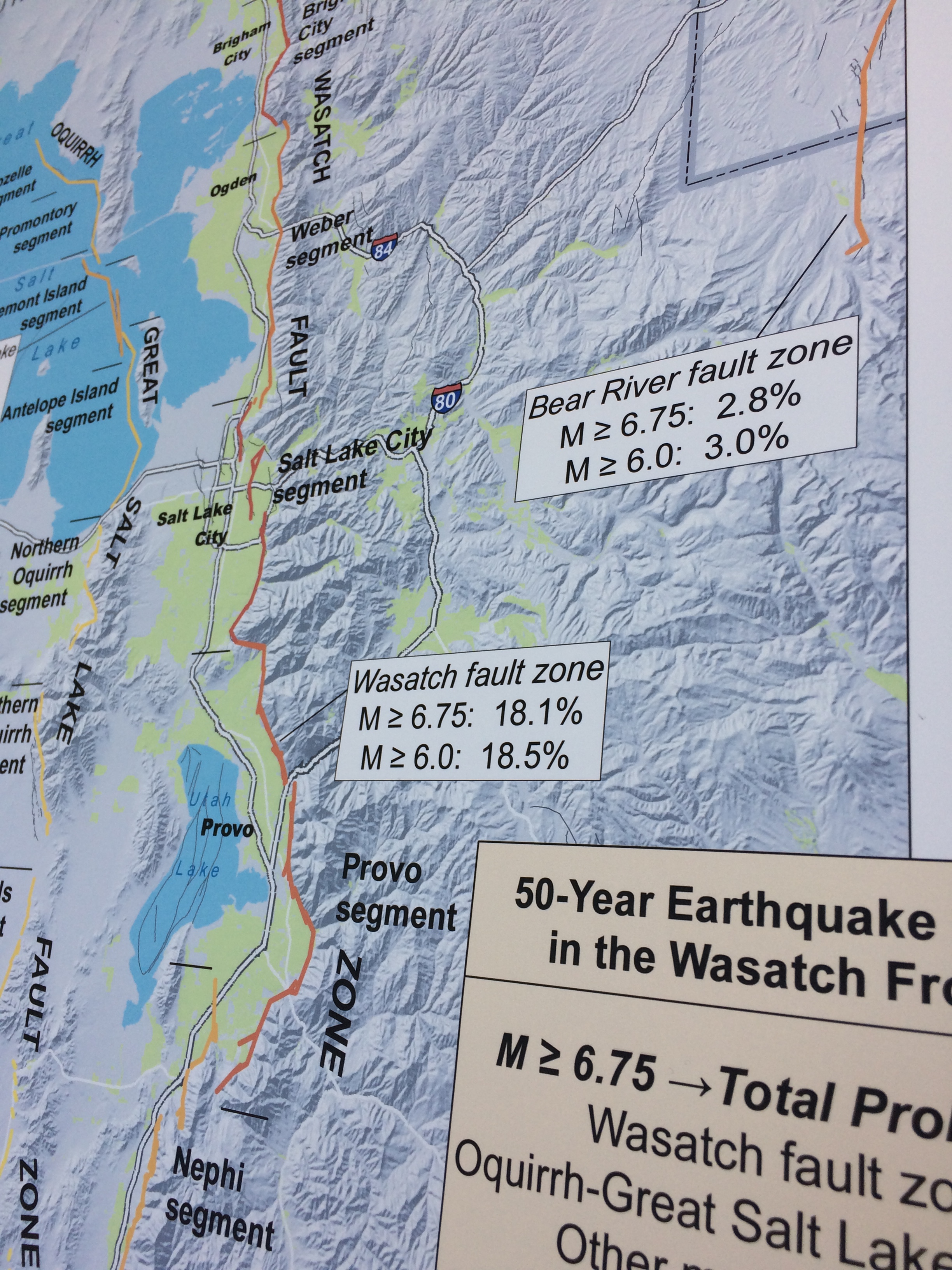 Today, the Utah Geological Survey and U.S. Geological Survey released a report (also posted to our Earthquake Program page) that says Utah has roughly a 50 percent chance of having a damaging earthquake in the next 50 years.
The multiyear study of earthquake probabilities shows that for all faults in the Wasatch Front region, Utah has a 43 percent chance of a magnitude 6.75 or higher earthquake. Utah has a 57 percent chance of a magnitude 6 or higher earthquake.
Utah has the lowest average age in the nation at 29 years. That means that within many Utahns' lifetimes, a damaging quake could occur.
Our message is simple: It's time to prepare.
You can visit BeReadyUtah.gov for our division's preparedness info.

Also, this week, on April 21, is the Great Utah ShakeOut, with nearly 1 million people planning to practice for the correct response to an earthquake.
Deadly earthquakes recently occurred in Ecuador and Japan. This timely report is just another reminder that Utah, too, is Earthquake Country.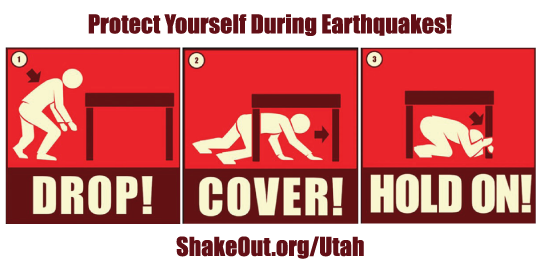 Tags:
earthquake
,
ShakeOut